OKONOMIYAKI
Hi everybody! Thanks for visiting our website Ada Indonesia.
Today's recipe is Okonomiyaki or as I used to call it Martabak Jepang. The name Okonomiyaki is derived from the word okonomi, meaning "what you like" or "what you want", and yaki means "grilled" or "cooked". It's very healthy, because it contains vegetables, and it is also rich in protein coming from the meat and egg.
So … let's start cooking!
Okonomiyaki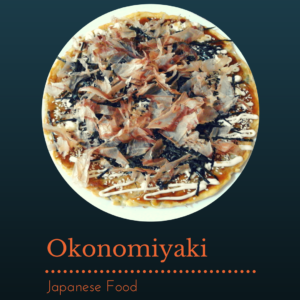 Preparation Times: 10 minutes
Cooking Times: 30 minutes
Serves: 2 persons
Ingredients:
200 gr – Flour
250 ml – dashi stock (250 ml water + 6 gr dashi stock powder)
1 tsp – baking powder
1 tsp – salt
100 gr – bacon (thin slice)
200 gr – cabbage (chopped)
2 – eggs
Topping:
Okonomiyaki sauce
Mayonnaise
Shredded Nori
Bonito Flakes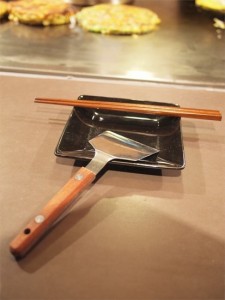 Preparation:
To make the batter, put flour in a large bowl. Add salt, and baking powder, then pour dashi stock slowly, while stirring.

Add chopped cabbage, bacon, and eggs. Mix all the ingredients gently.
Heat a pan and spread a little bit of oil. Put the mixture onto the pan (the size is up to you).
Cook with a medium heat for about 10-15 minutes each side.
When it's cooked, remove the okonomiyaki to the plate.
Spread okonomiyaki sauce to all the surface, then mayonnaise, and the last thing sprinkle some shredded nori and bonito flakes.
If you don't have dashi stock, you can use  fish stock. Don't forget to cover the pan with a lid when you cook okonomiyaki.Thank you for visiting our website. We love to hear from you, so please leave your comment down bellow.
Don't forget to like us on Facebook and follow us on Instagram, or Google+  and SUBSCRIBE to our channel A.siaVlog, so you will receive a notification of our new post. If you want to share any good recipe or information, do not hesitate to write to us. We will publish it on behalf of your name.
Enjoy this recipe, and take care! We'll see you again in our next post. Tetap di Ada Indonesia…see you soon!