Make Body Scrub With Coffee Grounds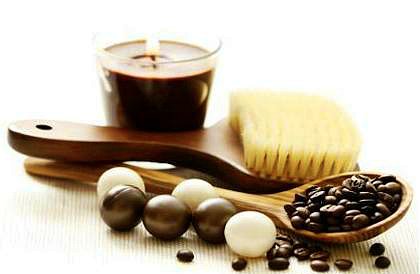 The benefits of Coffee Scrub are:
natural antioxidant (when the scrub applied, the skin absorbs the antioxidant and can help prevent premature aging),
exfoliate the skin (regular exfoliation give you younger looking, fresh skin, and make the skin able to absorb moisture more effectively),
increase blood flow (the caffeine inside coffee may increases the blood flow and reduce the appearance of cellulite,
tighter & firmer skin texture (caffeine is a vasodilator, which means it constricts blood vessels in the skin.
So..grab the free coffee grounds, and brew up your own scrub. Mix with your body wash or conditioner, and scrub the whole body! Finish by applying a gorgeous lotion, and enjoy the glow…
Thank you for visiting our website. We love to hear from you, so please leave your comment down bellow.
Don't forget to like us on Facebook and follow us on Instagram, or Google+ so you will receive a notification of our new post. If you want to share any good recipe or information, do not hesitate to write to us. We will publish it on behalf of your name.
Have a gorgeous skin, and take care! We'll see you again in our next post. Tetap di Ada Indonesia…see you soon!