Gantari (ENG, RUS)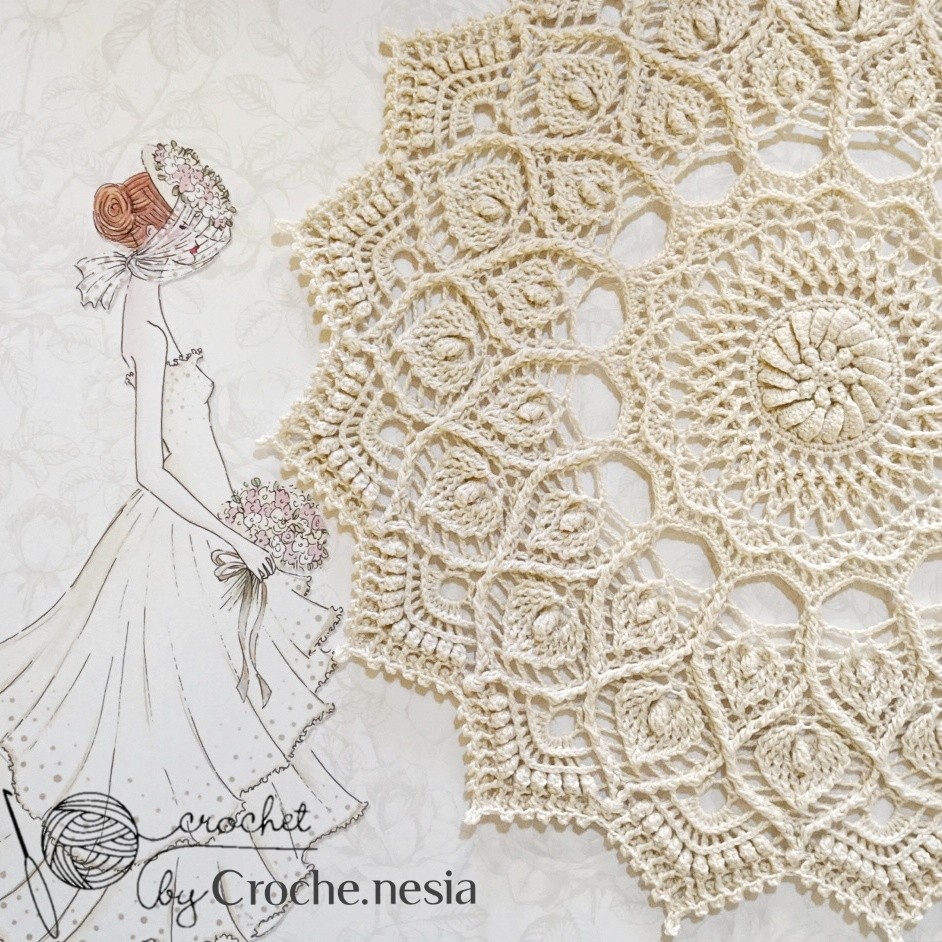 Gantari means illuminate in Indonensian language. The inspiration of this pattern was from candle light so I want this pattern can give a light and hope for this new year 2020.
This pattern consists of 35 rounds with a mix of variable stitches. All abbreviations & special stitches are explained in the pattern detail. Suggested hook = 1.50 mm, suggested thread = 100 gr cotton thread. By using the suggested thread & hook, this pattern will use around 400 m of thread, diameter 29 cm.
I hope you like it and keep supporting me by purchasing this pattern. But I'm still planning to create more free patterns in the future so keep following me on my social media to get the latest news. When you finish your "Gemintang" please tag me in Instagram & use #crochenesia & #gantaridoily, so I can repost your picture there.
If you have any question, you can join our Facebook group "Croche.nesia Discuss Group" we will discuss your doubt there & you can also share your creation's pictures with the community & get the latest update about my upcoming patterns. See you there & happy crocheting!
NOTE:
If you are interested to help me translate this pattern into your language, please contact me on my social media. Thanks
You can find me at:
FB & IG @croche.nesia
FB Group "Croche.nesia Discuss Group"
Ravelry Skolastika87