Pre-wedding Photographer
Ciao a tutti…and Halo Indonesia!!
Related to the information about Marry in Indonesia, today we want to give you an information about a pre-wedding photographer that can help you to make your pre-wedding pictures.
AF Production
Kp. Dukuh V 04/04 No.71
Jakarta, Indonesia 13550
Telp. +62812 8233 5530
E-mail: igngalih@outlook.com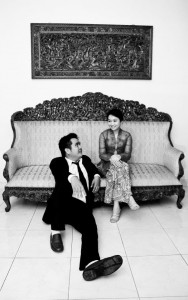 They have a pre-wedding package around 4-8 million rupiahs (including photo in studio, pictures printing and framing). We asked them to took our pictures for pre-wedding and also on our wedding day. So…based on our satisfaction, we're suggesting you to contact them.
"A perfect marriage is just two imperfect people who refuse to give up on each other."They are also a traveler, and while they're travelling they like also to take some great pictures. They've been travelling around Asia, and you can see lots of their pictures on their website or facebook page. Thank you for visiting our website. We love to hear from you, so please leave your comment down bellow.
Don't forget to like us on Facebook and follow us on Instagram, or Google+ so you will receive a notification of our new post. If you want to share any good recipe or information, do not hesitate to write to us. We will publish it on behalf of your name.
Have a nice day, and take care! We'll see you again in our next post. Tetap di Ada Indonesia…see you soon!