Parco Faunistico Le Cornelle
Hi everybody! Apa kabar semua? We hope everything is fine, eventhough I think everybody is worried about a lot of refugees that now entering Europe. I hope European Union can find a good solution for this problem.
Today we want to share about "Parco Faunistico Le Cornelle". If you're in a holiday in Bergamo, this zoo can be a good place to visit (especially if you have children). We went to this zoo 2 years ago, and we really enjoyed to spend a weekend there. So, this is the details about it:
PARCO FAUNISTICO LE CORNELLE
Via Cornelle 16, 24030 Bergamo, Italy
How to get there:
By Car: Highway A4 Milan-Venice exit Dalmine. Continue straight in the direction of Valbrembana. After the town of Curno, follow the signs for Parco Faunistico Le Cornelle.
By Bus: From Bergamo, take the ATB Bus No. 8 to Loreto and No. 10 to the park.
Time Table: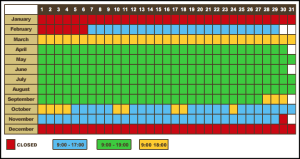 Ticket Price:
Adults (Age 12+)                                                                                       13 euro
Reduced (Age 3-11, over 65) Teachers, University Students  10 euro
Further Information, please contact:
Telp. 035 527422
Fax. 035 528285
info@lecornelle.it  ;  www.lecornelle.it  ;  Facebook Le Cornelle
If you're interesting to adopt an animal: adotta@lecornelle.it
They have 4 thematic area:
Cheetah Oasis
Aladabra Island
Tropical Forest
Savannah
Rather than bringing your family to the mall, we suggest you to visit this zoo because your children can learn about the animals. You and your family will know from where the animals are coming from, and here you can also see and feel the ambient of their real habitat. The things that we like in Parco Faunistico Le Cornelle is they create a special room with the actual temperature and vegetation such as in Alabadra Island, Tropical Forest, and other Thematic Areas.
So, if you're planning to visit Bergamo, Italy don't forget to visit this zoo, having lunch Miyabi Sushi, enjoy delicious italian gelato at GROM, having dinner at Ristorante Hotel Corona, and buy some authentic italian food for souvenir at La Salumeria Silvio.
Thank you for visiting our website. We love to hear from you, so please leave your comment down bellow.
Don't forget to like us on Facebook and follow us on Instagram, or Google+, and subscribe to our channel in YouTube A.siaVlog so you will receive a notification of our new post. If you want to share any good recipe or information, do not hesitate to write to us. We will publish it on behalf of your name.
Have a lovely day, and take care! We'll see you again in our next post. Tetap di Ada Indonesia…see you soon!