Warung Poci, Kaliurang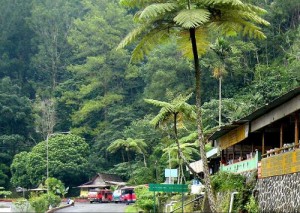 Apa kabar Indonesia?? Thanks for visiting our blog. In this cold night, it would be nice to have some drinks that can warm your body. A cup of tea, or ginger milk with some pieces of toasted bread. And don't forget to share it with your family or someone you love. Hmmm…yummie!!
When my sister suggested me to speak about Yogyakarta, Warung Poci Asto Mulyo comes out from my mind (Yeah I know you are thinking that I'm always thinking to food … hehehe it's true).
Warung Poci is located at Jln. Astomulya, Kaliurang. Near Children's Park (Taman Bermain) and it's open 24 hours.As the name "Warung Poci" this place is famous for the tea that served with teapot made from clay/terracotta and rock candy (gula batu) that makes the flavour of the tea becomes more special. Because it's located in a cold place, so they also have a lot of choices of hot drinks, alcohol, and some snacks. One more famous food from Kaliurang is Jadah Tempe (soya  bean that eat with glutinous rice)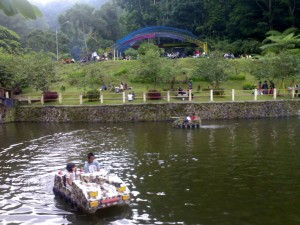 So..if you're interested to try this unique tea, or if you want to visit Kaliurang (Yogyakarta), please visit (monggo mampir) "Warung Poci Asto Mulyo". Enjoy the diversity of Javanese food…and hope you will like it.
Thank you for visiting our website. We love to hear from you, so please leave your comment down bellow.
Don't forget to like us on Facebook and follow us on Instagram, or Google+ so you will receive a notification of our new post. If you want to share any good recipe or information, do not hesitate to write to us. We will publish it on behalf of your name.
Enjoy your day, and take care! We'll see you again in our next post. Tetap di Ada Indonesia…see you soon!