Mentari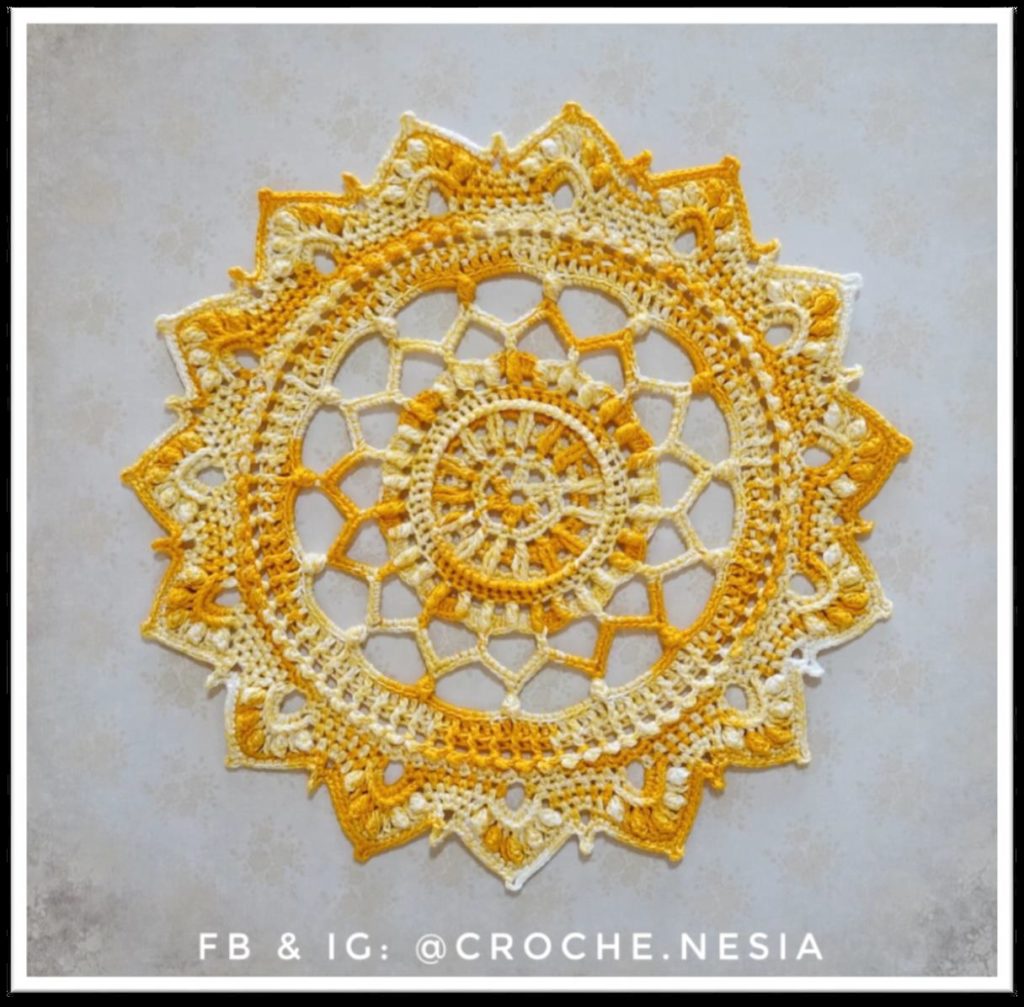 Mentari is Indonesian language for "Sun". I choose sun to be my inspiration for this pattern because I hope I can be persistent like sun in making pattern & creating things from crochet. Like sun that never feel tired to shine & gives us energy everyday, hope this pattern can gives happiness & hope to you also.
This pattern is consist of 26 rounds, with simple stitches. So it's easy to do for beginner. Thanks for the support & comments that you give to me in Ravelry, Instagram & Facebook for my last pattern. I hope you also like Mentari.
When you finished your Mentari, please tag me in Instagram @croche.nesia and I will repost your picture in my IG account.
Thanks for downloading this pattern. If you have any questions while making this pattern, feel free to write a comment down bellow or send me message on my social media.
FB & IG: @croche.nesia
Ravelry: Skolastika87