Gerhana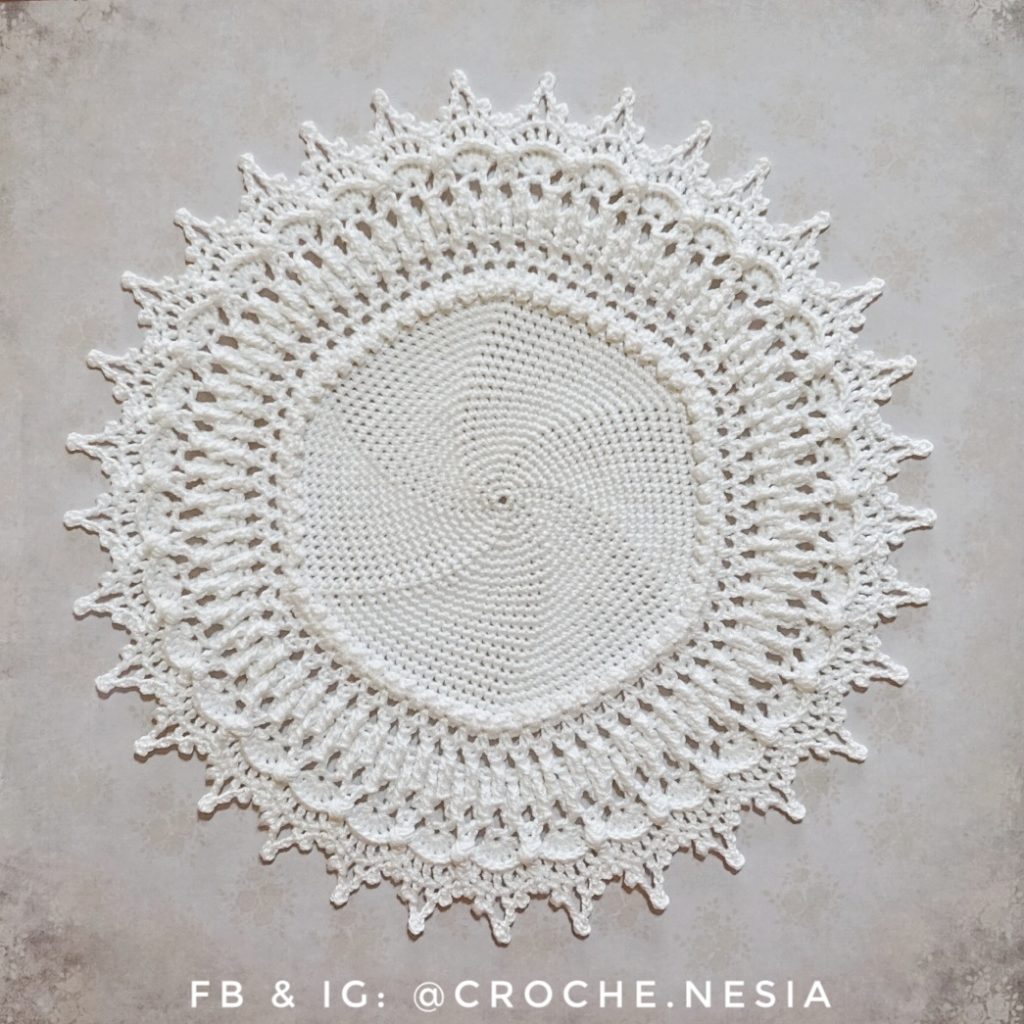 At first I got confuse to name this pattern, but when I look closer & try to use different colours, it reminds me of eclipse. When you see eclipse, you will see dark circle with a splash of sunlight surrounding the moon. I hope you can see what I see in this pattern. That's why I called it GERHANA. It means eclipse in Indonesian language.
It's my third pattern that I created & still trying to be consistent & on time in uploading new pattern on date 15 every month.Thanks a lot guys for supporting me by downloading & tagging your creation in my Instagram.
This pattern consist of 31 rounds. You can use one color or 2 or even more. I love to see your creation & put your own imagination when you making my pattern.
If you have any question, you can ask me at our Facebook group "Croche.nesia Discuss Group". You can also post your picture of my design created by you & get the update of my upcoming designs. See you there!
When you finished your GERHANA, please use #gerhana & #gerhanadoily and tag me on Instagram, so I can repost your picture there.
FB & IG: @croche.nesia
FB Group: "Croche.nesia Discuss Group"
Ravelry: Skolastika87